Three sites designed for and built with drupal
The Starts with One campaign website series make it easy for providers, partners, parents from all over the state of Washington to find practical information about talking to a loved one about opioids, safely storing and disposing of medications, and how to respond to an opioid overdose.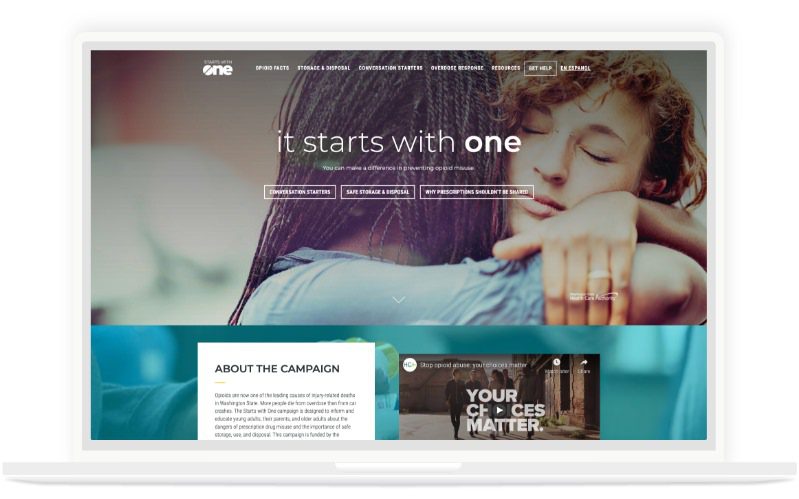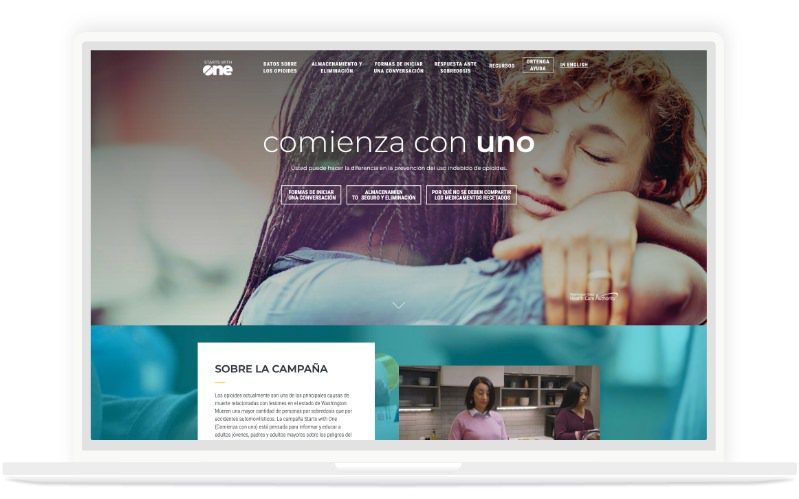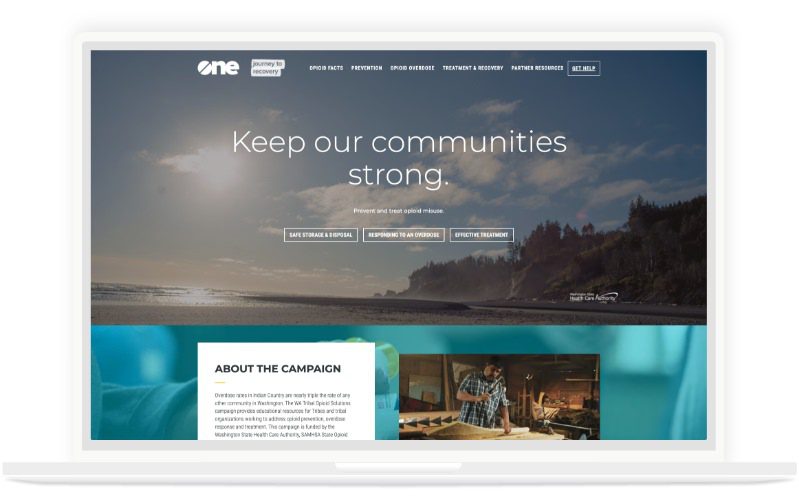 watribalopioisolutions.com
Pharmacy program landing page
Landing page for a new safe storage program
This page was designed to give pharmacists across the state one place where they could learn about the program, sign up for the program, and even submit their weekly reports. 
Just after prototyping was finished, the developer we had lined up to build the page out went MIA. I decided to give myself a shot at building out the page myself. During the process I learned a lot about how the CMS works and by the end of the project, I felt much more comfortable designing and developing for Drupal.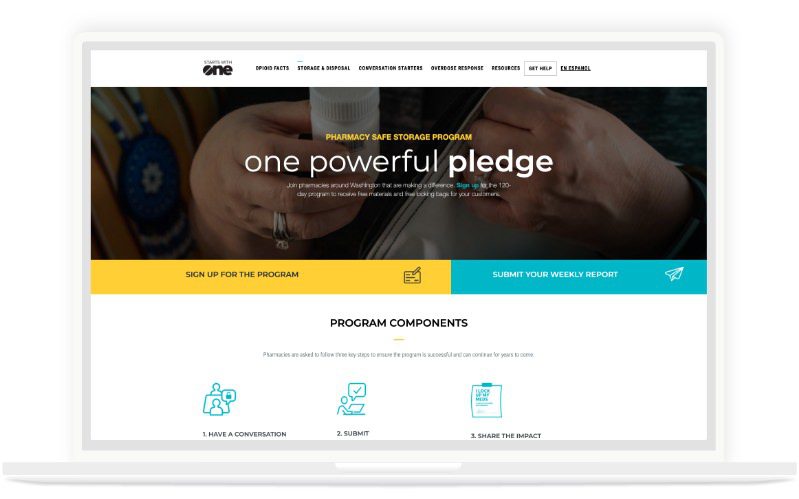 getthefactsrx.com / pharmacy
Tribal suicide prevention program website
A website built from the same framework for a sister campaign
Shortly after the pharmacy page launched, I was asked to build out this 4 page site for a new sister campaign focused on Tribal suicide prevention. The site actually lives within the Tribal opioid campaign site. I was able to use the skills I learned building out the pharmacy page to build out this small microsite within the same Drupal framework.